All we have is this moment
Tomorrow's unspoken
Katy Perry
Before the start of every summer, as far back as I can remember, I make plans as to how I will spend my time. When I was still in school, last century, I planned around which books I would read, which ice cream flavours I would try, and I how I could get my father to take me miniature golfing. When my own kids were small, I planned which books I would read to them, which ice cream flavours I would hide from them, and how many times I could get to the beach/pool with them (there's no miniature golfing in Beer Sheva).
As we all know, מענטש טראכט און גאָט לאַוגהס [man (or mothers) plan, and G-d laughs]. Seldom did my plans come to fruition. There was always some good reason.
Last summer, I
computerized
my plans, so gung-ho was I! Nothing could stop me but all out war. And lo, an all out war started, and the plans were dashed.
This summer, I was determined to make every moment count. My kids are mostly grown-up and I don't have to plan for them anymore. I arranged to take random days off work so I could take the time to visit with family, go to the beach, and take day trips to other places around the country. Things started out well. I spent a super lovely day with a cousin I hadn't seen in years. My sister came to visit on a Tuesday, and we partook of an authentic Beer Sheva Tuesday afternoon meal of
couscous
. I even managed to clean out a couple of drawers.
Due to the '
three weeks
', which were during July, there were many things we couldn't do. Instead, I spent the time thinking of things we could do in August.
I planned shopping trips with my youngest. I looked up advanced craft projects to keep us occupied. I planned a trip to Tel Aviv to the
Nachalat Binyamin Market
(which is only open on Tuesdays and Fridays, and hence, needs LOTS of planning).
Instead of all that, though, I got sick. Man plans.....
First of all, I'm fine.

Much like rockets falling all around me, while the health incident was

potentially

life-threatening, at no time was I in danger. Also, staying overnight in the hospital was almost, but not quite, as much fun as having rockets fall all around me. I got less sleep in the hospital. But I did have to take it very easy for several weeks after.

So, no trips to the beach or to Tel Aviv. Instead, I sat around with the kid watching bad movies and reruns of worse TV shows.

It was great.

I was never on any deathbed, not even close, but my dashed summer plans help me to realize, yet again -and maybe, this time, decisively - how many things we regret doing or not doing much too late. And more importantly, I realized there are things I do, or want to do, and don't do because not everyone everywhere thinks it's a good idea - some people downright disapprove - and yet, I would

never

regret.doing..

Everyone knows that no one, on their deathbed, regrets

not

spending more time in the office, or spending

too

much time with their family.

In my taking-it-easy time, for my own amusement, I thought of a few more regrets I'm NOT going to have and hope that no one has.

Ever

.

I wish I had cleaned the bathroom/pots/behind the kids' ears better

.

I can't imagine ANYONE thinking that cleaning pots is an important part of life. Except, once, a long time ago, (and this is a true story) I worked with a young woman who had lost her mother at a young age. She told me that her mother had always spent a long time shining the pots after using them, sometimes with special cleaner so that they always looked like new. My young colleague thought that was the way things were supposed to be. But when her mother lay ill, she told her daughter that the pots were not important after all. I think of that story often, especially when I've just washed the floor on a Friday afternoon, and everyone comes in from an afternoon at the beach and brings the beach in with them....

I wish I had danced less.

Lately, I've been

dancing A LOT

. And I dance, as they say, as if no one is watching. That's mostly because no on is watching.
I wish I had spent less money.
Money seems so important, especially when you don't have much, and when you work so hard to get it. It's not fun being broke, and I understand the need for a budget.
But at the end of the day, if you receive happiness from some multicolor sneakers, but begrudge the 50 bucks or yen or shekel that it costs, maybe go for it anyway. Though I know people who get mad when anyone says this, but, really, it's only money. Happiness, in the form of multicoloured sneakers, is what keeps us alive.
Happiness
I wish I had read fewer books.
My mother often said that I was born with a book in my hand. I know that there have been times when those pots were left unattended, the kids' ears' were dirty, and the floor crunched beneath the feet of the dirty-eared kids, but I would be so engrossed in whatever book I was reading, I didn't notice. Who cares?
I wish I had fewer friends.
I can't describe how grateful I am to have so many friends, real, imaginary, or facebook (and a friend can be all three).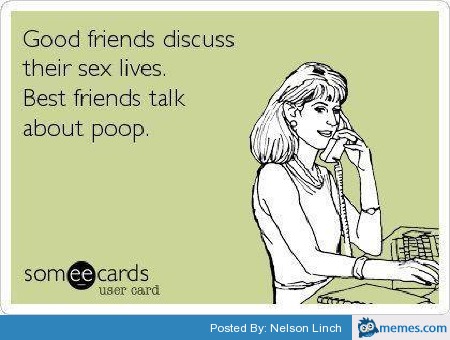 I wish I never acted so silly.
'Nuf said.
We are now in the Jewish month of Elul, a time traditionally set aside by Jews for introspection, repentance, and forgiveness - a time to do and seek
tshuvah
. I've never been very good at any of that, at least not in the formal practice of praying and saying
selichot
. (My mind wanders something terrible).
Elul is also the time to put your life on the right track, to seek out the important and positive qualities in you and act on them.. It's a time to stop regretting and move forward.
Wishing all my friends and family, and all of Am Yisrael, a sweet and healthy new year!